Our Hosts: Johnny Carson and Nostradamus!
Gogi Grant sings The Wayward Wind... right before her dress blew off! & Abe Vigoda... who actually died this year!!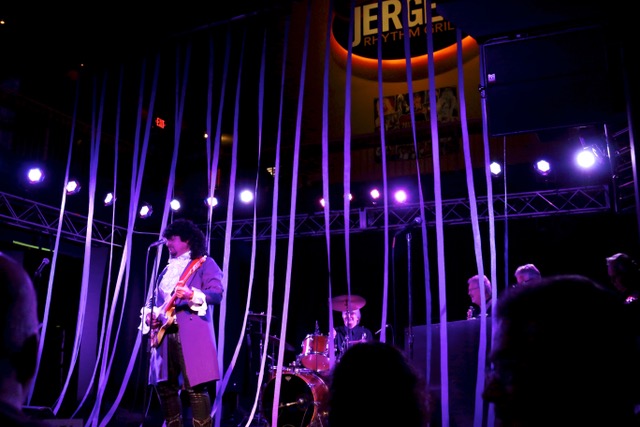 Ray as Prince singing "Purple Rain"
---
Scotty Moore demonstrates his Elvis solos!
Frank as Paul Kanter from The Jefferson Airplane
Chyna, the Girl Wrestler... Gayle McCormick, from the band Smith... and Gene Wilder, The Candyman!
Bob Ross Paints!
The Clampetts play Family Feud! "Y'all come back, now, y'hear!"
Email us!